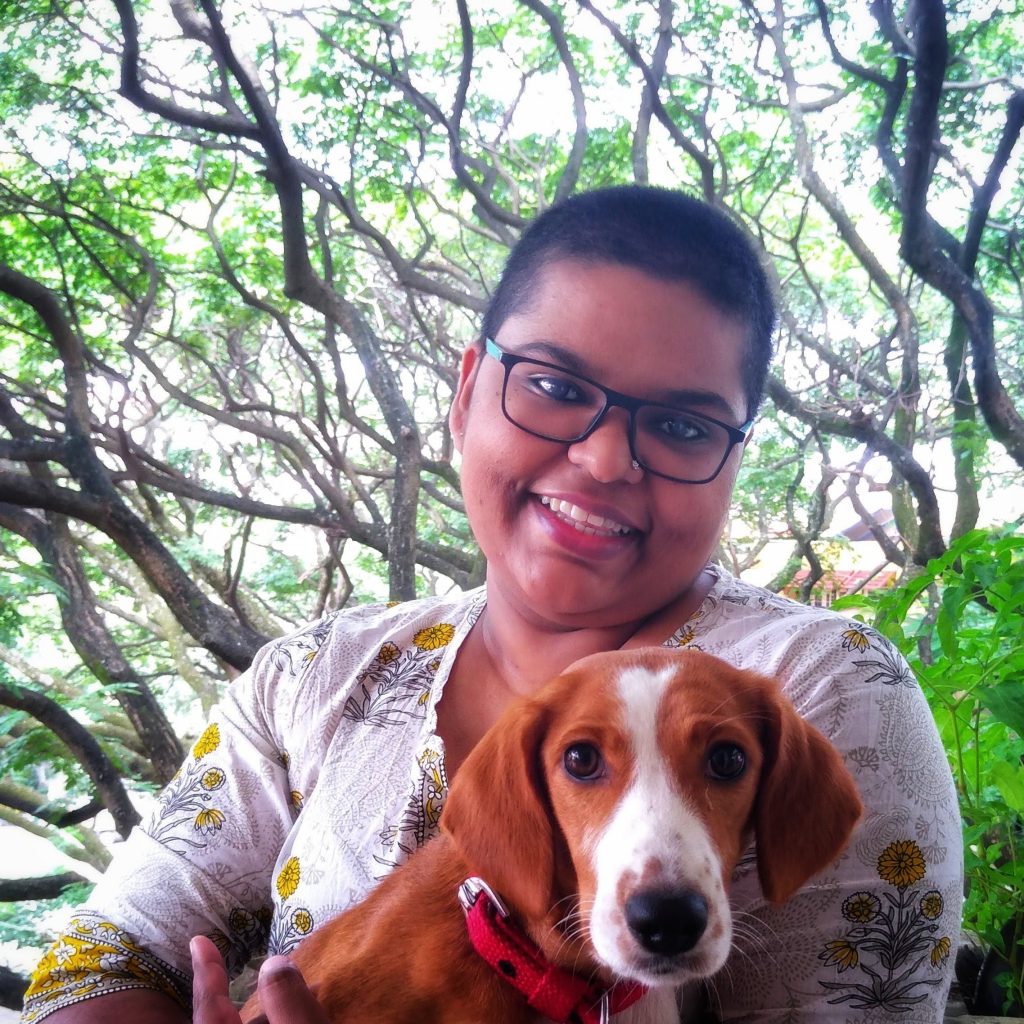 Hey there!
I am Anjana — a writer and editor based in Bangalore where I live with a geek and two four-legged monsters. I love books, baking, whistling and DIY-ing dog toys.
Thank you for taking the time to explore fictionhead. Here's what you can do here:
Read
I am currently writing my first novel, Every Thing We Are, as a series on this blog. It is a coming of age tale where Samyukta aka Sam learns that every thing we are is not always on display.
Starting Jan 2021, I am sending out a short story newsletter every month. It will give you exclusive access to my short stories. Join the newsletter here.
Read along here.
Buy
My first eBook, The Dog We Stole, is a hilarious biography of my youngest pup, Her Majesty Begum Pathumma. It is available for purchase on Amazon Kindle/Mobile App and on Google Play Store.
Subscribe
As a young writer without a body of work behind me, I have a tough time finding new readers. Consider supporting my work by subscribing to fictionhead for free. I publish fiction (3 min reads) every weekday. I also send out a monthly short story newsletter. It's free and delivered to your inbox once you subscribe below.
Subscribe to my writing.
[jetpack_subscription_form show_subscribers_total="false" button_on_newline="false" custom_background_button_color="#36bcab" custom_font_size="16″ custom_border_radius="0″ custom_border_weight="1″ custom_padding="15″ custom_spacing="10″ submit_button_classes="" email_field_classes="" show_only_email_and_button="true"]
Latest Posts