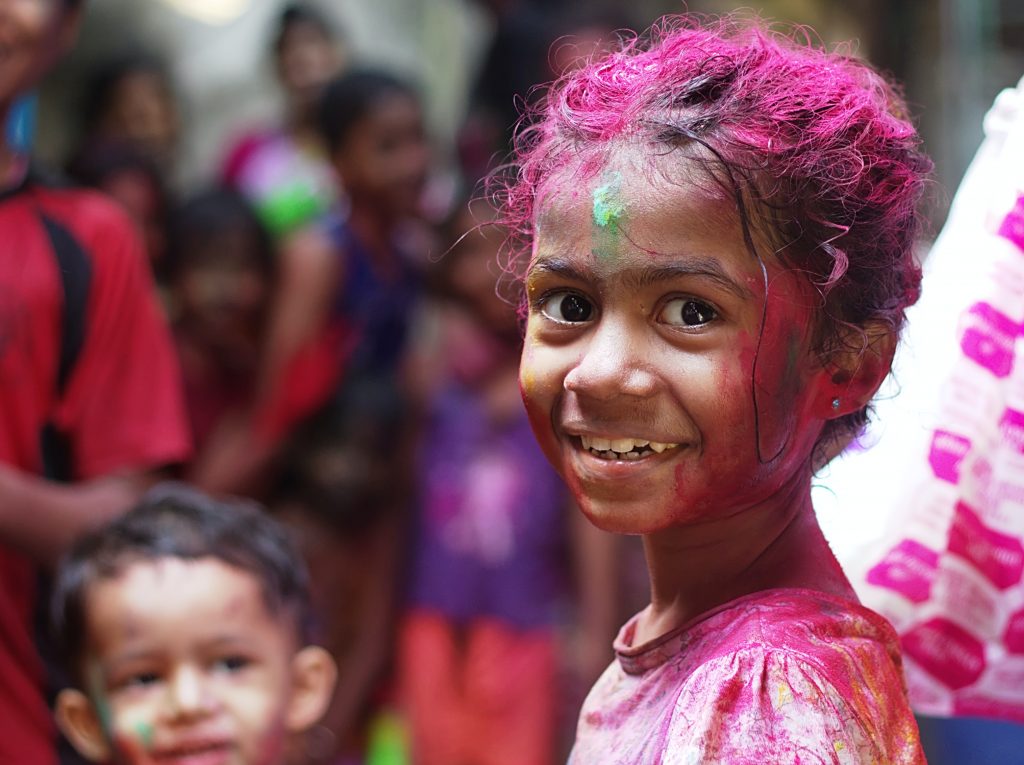 Every Thing We Are is a coming of age novel where Samyukta aka Sam learns that every thing we are is not always on display. This is my first attempt at writing a novel. I started this project as part of #NaNoWriMo2020 before I fell off the wagon. Hope you will read along as I get back to writing it. All episodes of this series are available on the ETWA page. Subscribe to my writing here.
"Vimala…", came Sreeja's call from the kitchen, where she was beginning to prepare dinner while eavesdropping on their conversation. She knew the servant's place in the family hierarchy. But she also acknowledged that Vimala was a mini her. Vimala was here everyday, taking care of her family pretty much how Sreeja herself did. Vimala was almost a wife. She was also Sreeja's conscience keeper.
Vimala walked into the kitchen tackling the topic head-on, "Madam, Sunday I am going to muthumari amman kovil to pray for Ammu. Don't worry madam. Young children, no? Mistakes happen." Vimala knew very well that no conversation in that house was private.
"I don't know, Vimala. Sometimes I think, is it something I did wrong? What could I have done differently to stop this from happening? You've seen her since she was a baby. What could I have done differently?" This was a rhetorical question and Vimala knew that.
"Madam, girls are always a problem. Boy means he will find his own way. But girls, too much problem. We can never sleep properly with a girl in the house. I have two at home no? I know." Vimala was a soothsayer.
We can never sleep properly with a girl in the house.
Sreeja and Vimala shared a precarious power dynamic. While as employer Sreeja had the appearance of absolute power, Vimala was a treasure trove of family secrets besides being a great employee that the whole family approved of. Over the years, Vimala had taken many liberties that Sreeja had expertly brushed under the carpet in exchange for her exemplary service. When Vimala didn't agree with a family member's action, she was taken to dropping hints to let Sreeja know how she really felt.
"Remember, I used to say Ammu is wearing short clothes and going out. She is watching strange things on tv when I am cleaning the room. Then you used to say Vimala, she's a child. Vimala, mind your own business. All this adds up ma. We have to be very careful while bringing up girls. One wrong step and it's over."
This confessional was turning into a game of chess. One had to be careful of how close to the queen one let's the knight advance. Sreeja decides to nip Vimala's snide remark in the bud.
"I know what Ammu needs. But her Papa won't let me do it. There's nothing a good caning won't resolve. It will clear things up much faster than any of us can." Sreeja said without feeling.
There's nothing a good caning won't resolve. It will clear things up much faster than any of us can.
"Abababa Madam, don't do that. You can say whatever you want to her. Use bad words, shout, threaten. But hitting madam, will crush her soul. You know that my husband hits me on most days. The physical pain is something you can learn to live with. But in your head, it's very difficult madam. You feel like the world has let you down. It makes you so diffident in life. And there is no coming back from that. It is no way to live." Vimala pleads with Sreeja.
"Okay, okay. Talking this and that you have forgotten about the coconut you're grating. It needs to go into this curry ma. Coconut won't get hurt. Do faster." Sreeja reclaims her position.
"Yes, ma. God bless you, ma." says Vimala avoiding conflict and refocusing on the task at hand.
Two more days to go in The Dog We Stole giveaway! Subscribe below to win:
[jetpack_subscription_form show_subscribers_total="false" button_on_newline="false" custom_background_button_color="#36bcab" custom_font_size="16″ custom_border_radius="0″ custom_border_weight="1″ custom_padding="15″ custom_spacing="10″ submit_button_classes="" email_field_classes="" show_only_email_and_button="true"]
Next Chapter | Ch10a: Hide and Seek