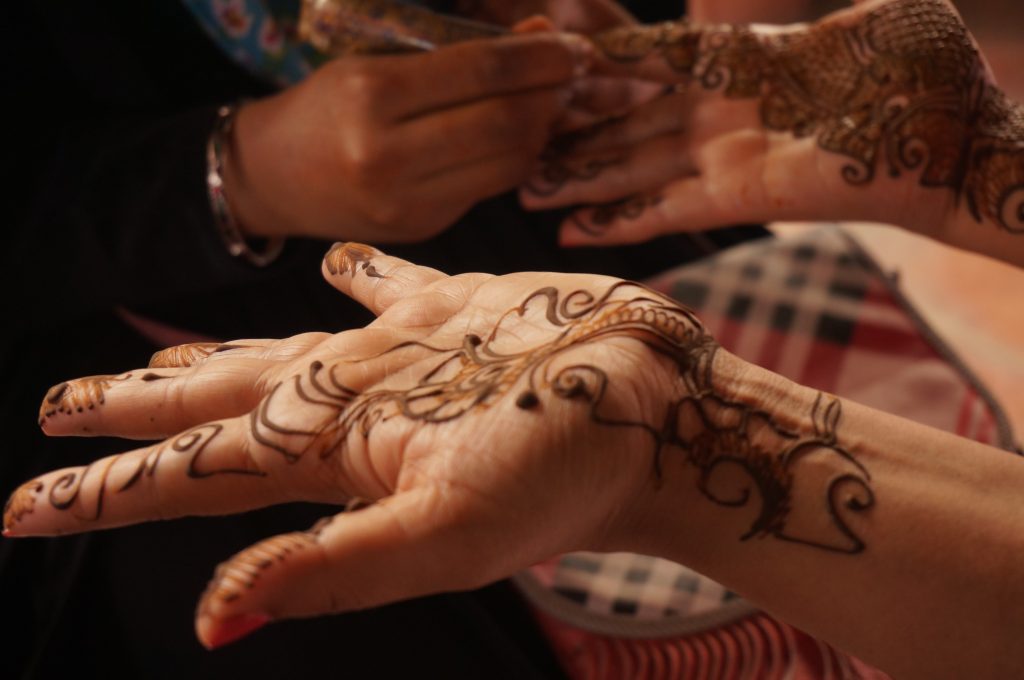 Every Thing We Are is a coming of age novel where Samyukta aka Sam learns that every thing we are is not always on display. This is my first attempt at writing a novel. I started this project as part of #NaNoWriMo2020 before I fell off the wagon. Hope you will read along as I get back to writing it. All episodes of this series are available on the ETWA page. Subscribe to my writing here.
"Madam, when I go on leave, can you give me my salary in advance?"
"What are you saying, Vimala? It's not even the middle of the month!" Sreeja sounded surprised that Vimala would ask for an advance.
"I know madam. It is my sister's son's wedding. I can't go empty handed, no?" Vimala knew the drill. Sreeja would give her the money but only after she put her through the wringer.
"I hope you will show the same enthusiasm when it comes to repaying this loan", Sreeja continued accusatorily.
"You can start cutting from next month only ma. But this month you tell Sir and adjust please." Vimala pleaded.
"I'll see what I can do. But you will have to come on Sundays to make up for lost time", Sreeja bargained.
"Yes, yes madam. After the wedding, I will come as many Sundays as you want." she promised, sacrificing her weekly offs for a noble cause.
Vimala had taken three days off to attend her nephew's wedding in Denkanikkotai. Her sister Vennila was a widow, organising the wedding by herself. Vimala, Anban and Semmalar were to head over there early to help out with the wedding preparation and to fulfil their duties as the groom's aunt, uncle and cousin. Vimala and her sister had married Anban and his brother. They caught the Wednesday night bus out of the city. Selvi and her husband would join them by Friday evening.
In a quiet moment in the afternoon before the frenzy of wedding preparations started up again, Vimala dragged her sister by the hand to the only room in the house. Locking the door, she showed her the gold chain she had bought for the bride-to-be.
"I didn't know what style she would like. So I bought this chain. Is this okay?" she asked her sister for approval.
"This is perfect. She can wear this daily also. That's more useful than gold jewelry you have to lock up, no?" Vennila was beaming. "You should give it to her on stage. No, no. I insist. You have to do all the ceremonies also. I won't be on stage on such an auspicious day."
"Hmmm, okay. Anyway, here, you keep this." Vimala extended a folded bundle of notes into her sister's hands. "This is around Rs 10,000. Use it for wedding expenses. This is all I could manage, Akka." Vennila hugged her close. "This is all I need", she said, her eyes wet. "He is our boy, no?" Vimala consoled her sister.
Vennila hugged her close. "This is all I need", she said, her eyes wet. "He is our boy, no?" Vimala consoled her sister.
Vimala and Vennila were very close. Their mother had died young and their father had done his best to cope. But in truth, though he was the bread winner of their family, they had practically raised themselves. They didn't live close by anymore but the bond the sisters shared had stood the test of time. When Vennila's husband died in a freak accident at work, Vimala was the one who ran pillar to post to get the life insurance due to her from the company. It had taken her nearly ten years to jump through all the hoops and make it happen.
Since they were the groom's side and he was marrying his neighbour, there was nothing much to do other than to dress up, eat well and sit around in a show of solidarity. The younger women and girls busied themselves applying henna on each other's palms in beautiful patterns. It had been a year or so since the sisters met though they talked over the phone almost daily. They sat around the steps leading to the house, their feet dangling, dishing out nostalagia and catching up on each other's lives.
"There is a girl in one of the houses I work in, Akka. She likes girls. Yes. Likes, likes. Semmalar and I were talking about how it is normal. How means she didn't choose to be this way, no? I've been trying to look at her just as a young helpless child which is what she is", said Vimala speaking up proudly, showing off to Semmalar that she had taken her advice. Semmalar who was distributing tea to everyone seated in the shamiana outside the house, looked up and smiled at her, giving her a thumbs up.
"Poor thing, that girl. Her parents have locked her up at home. It's literally a house arrest. No phone, no computer, no friends. They don't even talk to her. Till last month she was the apple of their eye. Their lives revolved around her and her dance performances. You know, her mother used to grow turmeric in their balcony so that the girl applied only the best, organic product on her face. Suddenly. How fortunes turn, no?"
"Yes, life has a way of shaking things up when you least expect it" said Vennila. From the vacant look in her eyes, Vimala wasn't sure if Vennila was talking about Sam or about the death of her husband when her son was only five.
Thank you for reading today's chapter. As this is the first draft of the novel, I expect a lot of changes in subsequent drafts before this goes to print. I would love to hear what you thought of this chapter and how I could make this better. Hope you will leave your tips in the comments below.
Subscribe to fictionhead to read more independent fiction:
[jetpack_subscription_form show_subscribers_total="false" button_on_newline="false" custom_background_button_color="#36bcab" custom_font_size="16″ custom_border_radius="0″ custom_border_weight="1″ custom_padding="15″ custom_spacing="10″ submit_button_classes="has-text-color has-white-color" email_field_classes="" show_only_email_and_button="true"]
Next Chapter | Ch13b: A Small Talk Tsunami