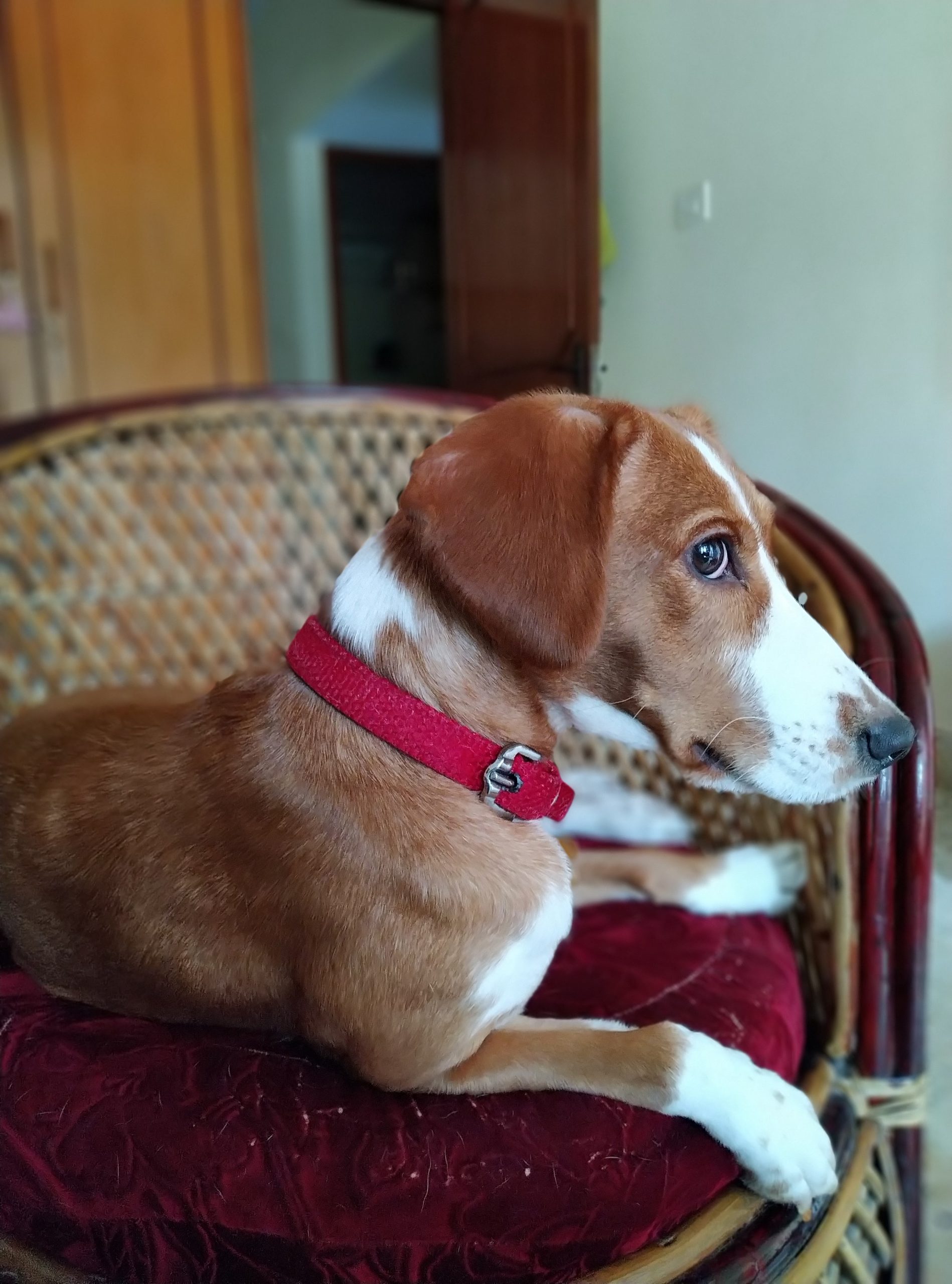 The Dog We Stole is the definitive biography of Her Majesty Begum Pathumma. Read earlier episodes of the series on the TDWS page.
"I am mad at being left alone at home with this useless big fellow. Not only are they denying me the right to go outside because I am still getting my vaccines, I am being told off for peeing where I want. Apparently, one does not pee in the house. One has to pee on a newspaper in the balcony or hold it in all day like that furry shithead. When they heard that he had peed on the staircase, they had applauded his audacity. But when I do the same thing?" The monologue in Pathu's head was riling her up.
Without much ado, Pathu peed right by the main door. The strategic position of the pee ensured that upon our return we would definitely step in it. She then proceeded to daintily dip all her paws ever so slightly in it and walk around the house. She knew exactly why this would trouble me. I would worry that we didn't know for sure where all her pee-dipped paws had travelled and proceed to clean the entire house. But first she walked right up to Echo who had gone back to sleep with not a care in the world. Casually, she walked a circle around him. It had the desired effect. Like a spring-loaded male Labrador, he sprung up as if a grave injustice had occurred and leapt across the living room to Pathu's tiny pee puddle. Lifting his leg with the grace of an entitled man, he let out his virulent stream with pride.
…she knew how to use subversion as a tool of resistance.
Pathu's calculations were on point. She had assumed, rightly so, that her pee protest and Echo's involvement would have given us enough time to walk away from the building after having waited around for her separation anxiety to manifest. Little did we know the drama that was going on upstairs. We were 87 steps away from home when she took a deep breath and began her wail in a sharp glass-shattering falsetto. As a politically aware dog in this oppressed society where women were expected to sing in a falsetto, she knew how to use subversion as a tool of resistance.
If you read these posts everyday, sign up to get them in your inbox.
[jetpack_subscription_form show_subscribers_total="false" button_on_newline="false" custom_font_size="16″ custom_border_radius="0″ custom_border_weight="1″ custom_padding="15″ custom_spacing="10″ submit_button_classes="" email_field_classes="" show_only_email_and_button="true"]
Next Episode | E10: Fruits Of Her Labour