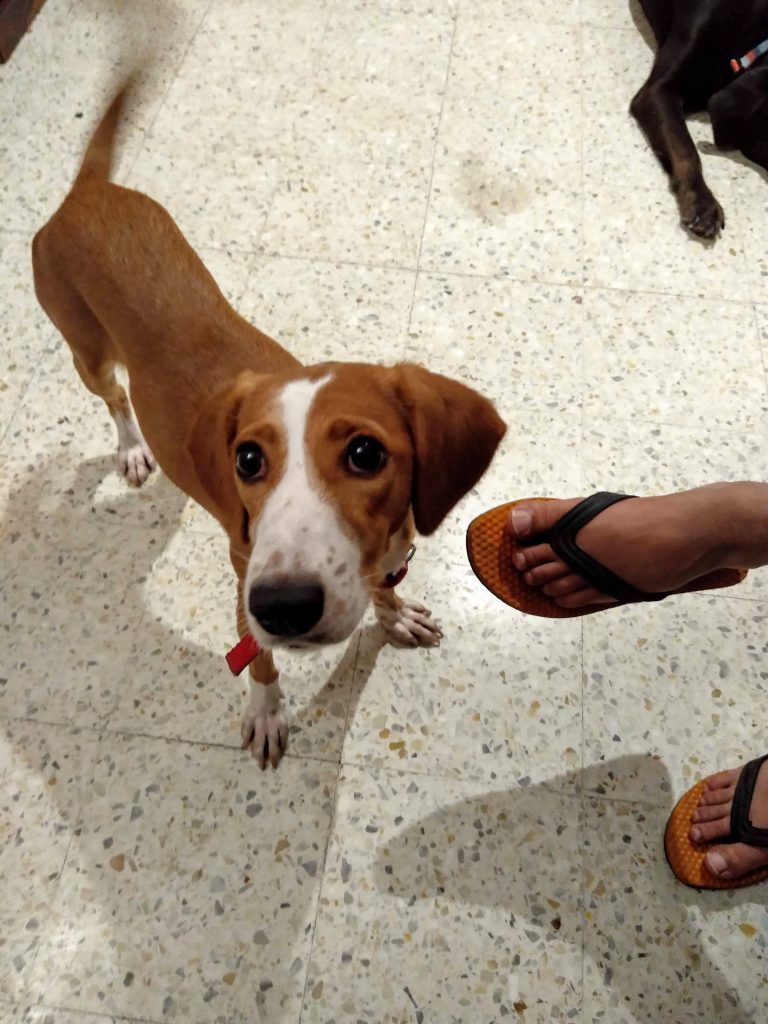 The Dog We Stole is the definitive biography of Her Majesty Begum Pathumma. Read earlier episodes of the series on the TDWS page.
As the new operations head, Pathu was going to make some tough decisions. Though the humans had veto as the majority stakeholders of this household, she was determined to make substantive changes. For one, she had to ensure a reliable revenue stream. Coding and communications were not real jobs and this wasn't going to cut it! There weren't enough treats coming through here. Neither were there enough outings. That simply had to change.
True to her role, Pathu has always had an action bias. Instead of labouring over something for epochs, she would, well, operationalise. Anything that needed fixing would be handled in subsequent versions. Perfection was a work in progress. She didn't have to think much to realise the monetisable skills that she possessed.
In the short term, she decided to turn her field notes on Echo into a pay-what-you-like ebook. Though she had no faith in other beings, it showed the world that she believed in their goodness. Seeming altruistic always made you more money than being altruistic. She knew that her exhaustive research on the behavioural psychology of large hairy dogs was groundbreaking. Their lack of ambition and their inability to understand nuance, were only two of her incredible findings.
She would put her hard-won craft to good use with a workshop titled, 'Puppy Eyes: The Art of Finding Your Own Signature Move'.
Why not publish as a paper in a leading humanities journal, you ask? Because they are all behind paywalls and as a free bleeding feminist, Pathu believes that it's her moral responsibility to make sure that knowledge production is open and free for use. Humans, they like to think of themselves as intelligent but they have got all of it backwards!
Within the end of the quarter, she planned to organise four workshops. She would put her hard-won craft to good use with a workshop titled, 'Puppy Eyes: The Art of Finding Your Own Signature Move'. She would make her business species inclusive by extending her surveillance services to include clients from other species. Like the Shikra hawk on the neem tree across the street, that stares hard at something all afternoon. Pathu would provide a hawk-eyed solution to that problem. By the end of the next financial year, she would diversify. Dog humans were suckers for training. They love for their pups to pick up some 'socialisation skills' from older dogs. Since Echo couldn't be bothered either way, Pathu would stake out this market. By then she would have built enough credentials to accept pups for apprenticeships.
Pathu sniggered as she thought of all the fun things she would teach the puppers. She would teach them 'sit', 'stay' and 'come' as diversion tactics. Once the humans were floored by their good behaviour, she would teach them to play rough, pee in inconspicuous spots that staggered the stench and the delicate art of making anything a chew toy. The 'real learning' would obviously be surveillance. Truth be told, it's not everyone's cup of tea. One needed to have a nose for these things.
Have you subscribed yet?
[jetpack_subscription_form show_subscribers_total="false" button_on_newline="false" custom_font_size="16″ custom_border_radius="0″ custom_border_weight="1″ custom_padding="15″ custom_spacing="10″ submit_button_classes="" email_field_classes="" show_only_email_and_button="true"]
Next episode | E25: Out In the Real World