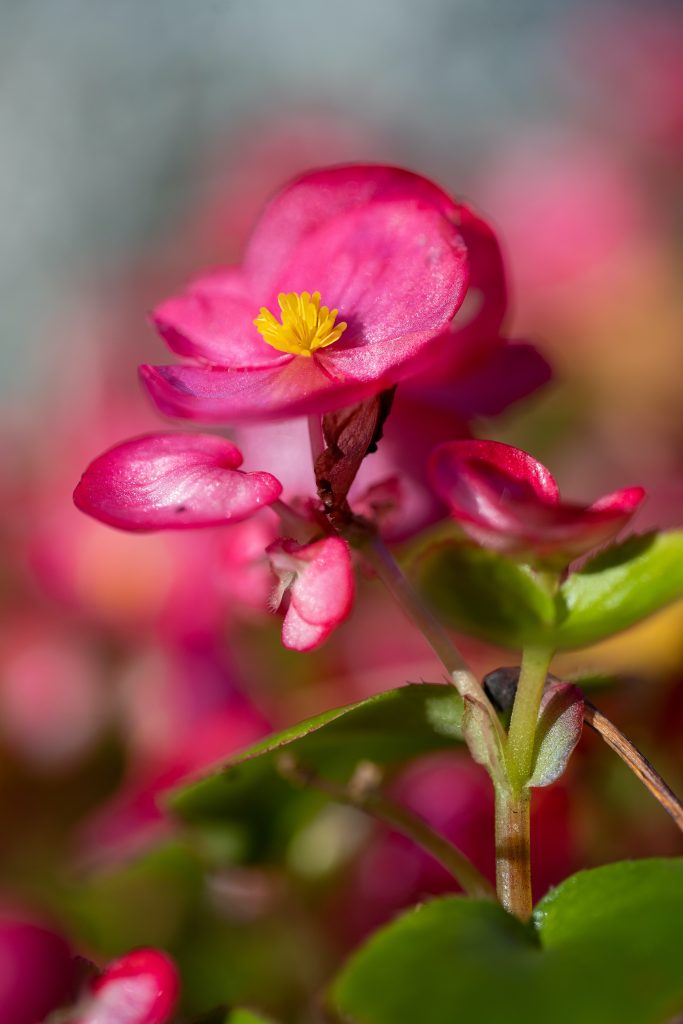 Every Thing We Are is a coming of age novel where Samyukta aka Sam learns that every thing we are is not always on display. This is my first attempt at writing a novel. I started this project as part of #NaNoWriMo2020 before I fell off the wagon. Hope you will read along as I get back to writing it. All episodes of this series are available on the ETWA page. Subscribe to my writing here.
From the outside, Ratna's apartment looked old and unremarkable with naked blotches of chipped paint. Indoors, it was a different story. The woman who opened the door introduced herself. "Hello, I am Ayesha. Please come in. Ratna is with the dogs inside."
I was awestruck by how elegant Ayesha looked with her salt and pepper hair carelessly knotted into a bun at the nape of her neck. She wore an impeccably draped printed cotton sari in mauve. Her kohl-rimmed eyes were bright and she wore beautiful silver hoops in her ears. Her bangles tinkled as she closed the door behind us.
The other woman, who I presumed was Ratna, was in the living room, holding a door slightly ajar. Three dogs peered out from behind the door. "They are very friendly. I just wanted to give you a heads up before letting them out."
"Of course", said Achams before Mama could open her mouth. By the time she managed to say that she did not like dogs, the furries were among us.
They were called Coco, Poppins and Jalebi. Ratna's niece had named them. Mama sat still on the couch, her palm folded into a fist in her lap and her legs tucked as close as possible to the couch. Sensing her discomfort, Ayesha said, "Don't be scared. Let them smell you once and then they will go away."
Poppins, who was the most social of their dogs, approached Mama who held her breath. Poppins smelled Mama's feet, wagged her tail and looked up in anticipation. When Mama didn't show any interest, Poppins moved on to Achams who held up her open palm for inspection. She examined it and rested her chin on Achams' lap. Achams broke into a smile and scratched her ears.
Once Poppins approved us, Coco and Jalebi came over demanding to be petted. I was more than happy to oblige. And since we were in someone else's house, Mama could not say anything. She glared at me but I avoided her eyes. I didn't care. This was the happiest I had been in a while. "You like this, don't you?" I cooed to Coco, scratching her snout.
"How do you know each other?" Mama asked as we sat around the dining table eating piping hot poori aloo. The pooris were green in colour and that amused me no end.
"Oh, the both of us moved to Bangalore in the 1990s. We met during a symposium we organised about microfinance. I was still in college studying economics and Ayesha was working in a nonprofit then. We moved in together when we realised that it would be wiser to pool our meagre resources." Ratna explained. "Only once it was clear that we could get along without killing each other." interrupted Ayesha, laughing.
"Marriage?", Mama thought nothing of prying.
"Oh there was no time for that", Ratna chuckled. "We were so caught up with work. My parents gave up once I got my PhD. There were a couple of proposals but the PhD made me overqualified to be a wife." Ayesha laughed out loud in response. Mama smiled politely.
Soon after breakfast, Achams and Ratna headed out to the temple so that they could be back by lunch time. Ratna and Achams drove out of the apartment as we watched from the balcony. We decided to stay on the balcony, taking in the warm winter sun.
"What are you going to study after school?" Ayesha asked, turning to me.
"Papa wants me to become a dancer but he also says that it will not be a viable career. So I want to become a biochemist like him and make time for dance." I said, realising how much things had changed at home and how distant that dream felt now.
"That's great. What kind of dance do you do?" she asked.
"Bharatanatyam."
"Super. What colleges are you applying to?"
"Only colleges in Bangalore", Mama cut in. "We don't want to send her out of station. You can't be too careful when you have a girl child. Do you have children?" Mama changed tack, reading the room.
"Yes! Here," she said pointing at the three mutts lounging with us on the balcony. Jalebi was keeping watch, low growling at a crow on a tree nearby. The crow did not seem to care. Coco was sprawled out in a patch of sunshine on the floor and Poppins lay curled up by Ayesha's feet.
"I've never been married. If that's what you are asking. I couldn't marry the person I loved so I decided not to marry at all." Ayesha said with a finality that told Mama to drop it.
"I've never been married. If that's what you are asking. I couldn't marry the person I loved so I decided not to marry at all."
"That's okay. You have such a good life now. It is all worth it." said Mama, taking a sip of her cold tea.
Noticing Jalebi's tail spinning like a helicopter rotor, Ayesha looked over the balcony to see Manjunath and his mother Rajamma sweeping the streets. Jalebi let out an excited bark and they looked up, and waved at Ayesha. "I first met them when we were working on a project to get all pourakarmikas like them ID cards. They work under such terrible conditions and the corporation keeps going back on its promises."
"Why?" I asked.
"The corporation used to hire pourakarmikas on a contract basis through contractors. But these middlemen often delayed or withheld payment to these workers. Pourakarmikas protested to have this contract system abolished. The government agreed in June 2017. But they are yet to regularise the contract workers." Mama seemed bored with our conversation as she got up to scan the plants in the corner.
"Are those begonias? she asked, pointing at a plant with whorl-like leaves and no flowers.
"Yes. We have them in two more colours in the other balcony. Why don't you take a look? Tell me what you like and I'll make cuttings just before you leave", she said pointing to one of the rooms which presumably contained the other balcony.
She turned to me and continued, "Are you interested in this work? Let's go into my office then. I'll show you some more details." I nodded and she got up to lead the way. Turned out the balcony she was pointing towards was attached to the room that doubled as her office.
I sat down on the earthy red couch while she fetched her laptop and a box of photographs. Mama opened the door to the balcony and took in the beauty of Ayesha's much loved plants. Mama loved plants too. She walked about petting them and stopping to notice how obediently her vines grew.
Ayesha told me about the struggles of pourakarmikas, who were predominantly Dalits and Bahujans. She spoke about manual scavenging, a practice made illegal by law but continues to be practiced. "I have lived my whole life in an apartment. And I've never once thought about what happens after I flush my toilet", I said. "Well, you are not alone in that", she said matter-of-factly.
Among the photographs from the pourakarmikas' protest, we found a set of postcards. "This was a project we did in the mid-2010s" said Ayesha, glancing over the postcards. "We had organised a photo exhibition around the transgender community and labour. "Flip it over. Each postcard carries the story of the person in the photograph", she said.
Achams came back right before lunch time with some assorted flowers and sweets from the temple. She also got me an auspicious ring that would bring me luck. I felt disappointed that Achams was taking my parents' side.
As we sat down to lunch, Achams said to Mama. "Whatever money was left from the poojas, I put it in the collection box there. Since it was money that we had earmarked for her, I thought it was best to offer it to the gods and not bring it back. Bhagawan put that thought in my head at the right time."
"Oh, good. Nannayi. I hope it is all a part of his plan." Mama replied.
Young writers need readers to build their confidence. To be my support system, consider subscribing to fictionhead.
[jetpack_subscription_form show_subscribers_total="false" button_on_newline="false" custom_background_button_color="#36bcab" custom_font_size="16″ custom_border_radius="0″ custom_border_weight="1″ custom_padding="15″ custom_spacing="10″ submit_button_classes="" email_field_classes="" show_only_email_and_button="true"]
Next Chapter | Ch 16a: Stimulus and Response