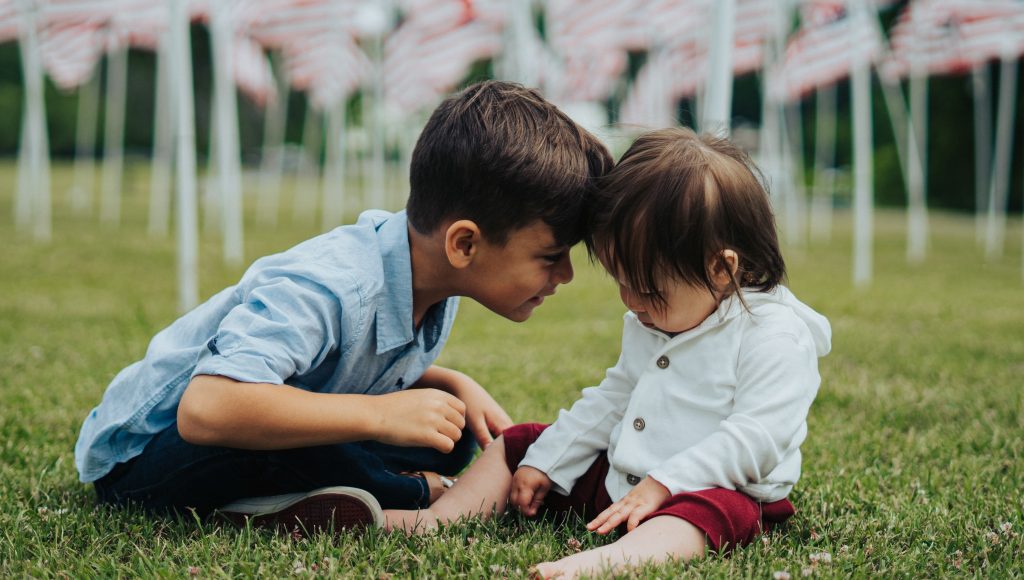 Every Thing We Are is a coming of age novel where Samyukta aka Sam learns that every thing we are is not always on display. This is my first attempt at writing a novel. I started this project as part of #NaNoWriMo2020 before I fell off the wagon. Hope you will read along as I get back to writing it. All episodes of this series are available on the ETWA page. Subscribe to my writing here.
Chetta and I are thick as thieves. He has always been on my side. Once, when I was ten, I knocked over and broke the TV while trying some hip-hop moves in the living room. When our parents found out, Chetta took the blame for it. He said that his hands were full, he wasn't watching where he was going and had stumbled onto the TV by mistake. Our parents weren't impressed and he got into a lot of trouble for that. But whenever I get into trouble, Chetta is my parent whisperer. He listens to our parents, agrees with them enough to pacify them and then reasons with them on my behalf. And he always comes back with a reduced sentence.
"Have you lost your mind?" he said in reply to my hello.
"Haha, good one", I replied.
"What you need is one tight slap!" he was acting furious.
"You really sold this to them, no? Did they buy into your 'outrage'?" I chuckled.
"Are you serious? You want to joke around about this?" he sounded angry.
"…huh?" I was confused.
"What the fuck do you think you are doing?" he was definitely angry.
"I…errr…I didn't think…" I was at a loss for words.
"Yes, that's right, you didn't think. You never do, you spoiled piece of shit!" he spat out.
"Chetta, Mama-Papa have been horrible to me all week. I was hanging on, hoping that you would help me out of this…" I gagged, tears streaming down my face.
"You will have no contact with this girl, ever again. Do you hear me?" Chetta's voice was trembling.
"But I love her, Chetta…", it seemed pointless to say anything more.
"You fucking listen to me, you dimwit. You are no longer a child. What you do has repercussions on other people's lives. Have you ever stopped to wonder what Chinnu's family would think of this little affair of yours? Why would you, when you cannot think beyond your own nose. Do you understand the mess you've put me in? I have worked very hard to be in a respectable position in my life. I will not let your little romance ruin things for me, understand?" he shouted as I hung up.
I wished that this was one of those situations. But it was becoming abundantly clear to me that there would be no more 'one of those situations' in my life.
When Mama and him had that explosive conversation about me, where he said all those horrible things to her, I had assumed that it was his way of diffusing the situation. He has always had a plan. And he has always been on my side. And a part of me had been waiting for his plan to set things right.
I was in 8th standard when I broke the brand new phone he bought me. It had fallen off the balcony, all the way down five floors of the building. I had immediately let him know. And he promptly informed our parents not to shout at me. He said the phone—a birthday gift from him—was a matter between him and me. They were not to give me a hard time about it. And just like that they had laid off of me, fearing his disapproval.
I wished that this was one of those situations. But it was becoming abundantly clear to me that there would be no more 'one of those situations' in my life.
I felt as if the walls were closing in on me. My ears were ringing as if a train were whistling down its tunnels. I had run up a thousand steps for his approval and he had upset my stride with an unexpected shout. I fell in a weightless, unseeing spiral, down a dark shaft with stale air. I couldn't breathe. I was confused. Does 'Ammu have a prashnam' as they say or am I the prashnam? I was beginning to believe that I was the prashnam. I was unravelling.
Subscribe to the blog to enter The Dog We Stole giveaway!
[jetpack_subscription_form show_subscribers_total="false" button_on_newline="false" custom_font_size="16″ custom_border_radius="0″ custom_border_weight="1″ custom_padding="15″ custom_spacing="10″ submit_button_classes="has-background has-bright-blue-background-color" email_field_classes="" show_only_email_and_button="true"]
Next Chapter | Ch8a: Insubordination