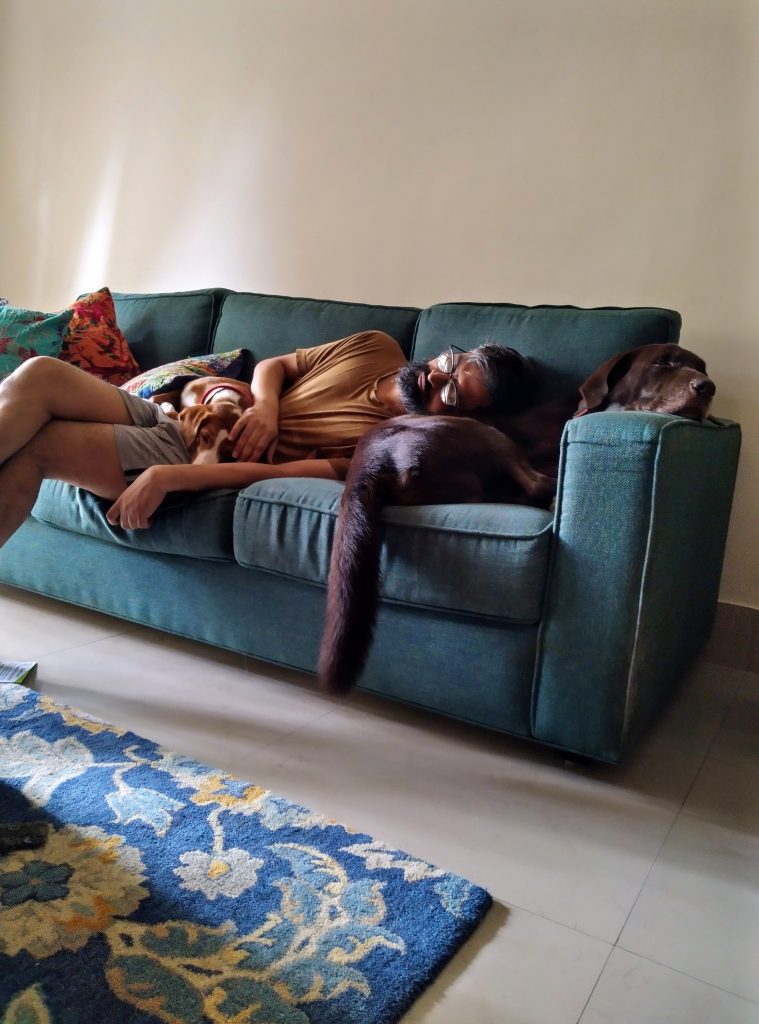 I am writing this post to consolidate The Dog We Stole series so far. But it is also about remembering what's been lost, relishing what we've got and appreciating myself for staying the course.
I started this blog in 2011 but I've never ever written as consistently on it as I have in the last two weeks. Of course, I have come a long way as a person since 2011. I have also grown in confidence as a writer, gradually easing into the idea of sharing my writing for others to read. In this time I've had many jobs, travelled, published my stories, lost loved ones, gotten married and lived with three dogs.
Writing about Pathu, my youngest pup, was a momentary decision, a joke even. But I am so glad I did it. I find that I am savouring every moment with her and Echo much more now that I am writing about it. Possibly because I am subconsciously looking for details I can include in the series but nonetheless. But living in the moment with them makes me very aware of the loss of Maxu, my first pup.
Max was a senior dog we adopted when he was 11.5 years old. He lived with us for three years. He was a grumpy old man with patriarchal values. He loved to see me in the kitchen. He would get snarky if his meals weren'tt ready on time. And on principle, he did not cuddle. But he was my love-at-first-sight. More on him later.
For now, here is a compilation of The Dog We Stole series so far. And thank you for for you support.
The Dog We Stole
The definitive biography of Her Majesty Begum Pathumma
To follow this series
Sign up to get the posts delivered to your email.
[jetpack_subscription_form show_subscribers_total="false" button_on_newline="false" custom_font_size="16″ custom_border_radius="0″ custom_border_weight="1″ custom_padding="15″ custom_spacing="10″ submit_button_classes="" email_field_classes="" show_only_email_and_button="true"]